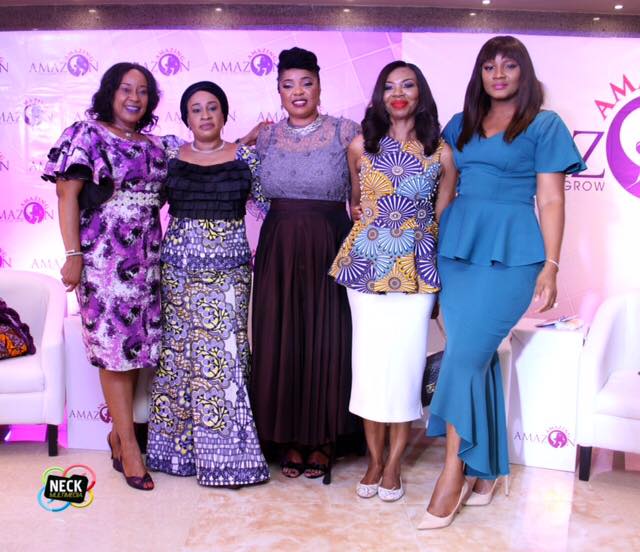 The AMAZING AMAZON WOMEN EMPOWERMENT & DEVELOPMENT INITIATIVE, a registered NGO in Nigeria with CAC No 93385 – is a support group for women from all walks of life dedicated to their empowerment, enhancement, upliftment, personal growth and development.
It is an ACTION orientated group that does not just preach about women empowerment or betterment takes practical steps and actions to support and assist women in all areas of their lives; Business, Relationship, Career, Marriage, Parenting e.t.c
We have members from across the globe and almost every where in Nigeria as we have leveraged greatly on technology to keep the women together as one body with our Facebook and Telegram Groups where we conduct virtual training programmes to empower and develop our women. 
Our goal and passion is to impact the lives of all women regardless their age and status. This commitment has led us to blazing the trail in empowerment as we have recorded some milestones in our strive to impact in the lives of women and even children. W
e organized the FIRST EVER PIDGIN CONFERENCE IN NIGERIA in order to reach out to women of all back grounds regardless
 of their social strata, financial and educational background. We also organized the FIRST EVER CHILDREN CONFERENCE IN NIGERIA in order to catch them young! Above all, we are the FIRST TO LAUNCH A NATIONWIDE CAMPAIGN against CHILD SEXUAL ABUSE tagged the TOUCH ME NOT CAMPAIGN. 
This is a campaign that has put back power in the hands of the children and has given them a voice. We have empowered the children with knowledge and information on how to fight abusers. This campaign is currently going on in both Private and Public Schools across the nations and even Churches.